Luxury Business Institute
Training & Customer Experience Design
LBI is a business unit of LBG in client experience consulting and training for brands and companies in the sectors of luxury retails, automobile, hospitality, beauty, and lifestyle. With over 15 years of experience and knowledge in Asian markets and luxury DNA, our highly qualified consultants provide tailor-made business solutions including training and consulting fully consistent with your core strategy.
To Corporates
To companies, LBInstitute is a strategic partner in consulting & training. We assist brands and corporates in overcoming new challenges in the luxury industries. For all industries, we support our clients looking for the highest standards of service excellence & performance.
We provide the "know-how" to key players to help them create a real service strategy with concrete operational training solutions while working on enhancing the human dimension of service.
We support companies to select, hire, develop, and integrate new talents in their luxury or non-luxury universe.
To Individuals
To individuals, LBInstitute provides knowledge and training for talents who wish to build their professional careers in the luxury industry.
LBInstitute prepares and trains the young generation coming out of universities to board the luxury working sector.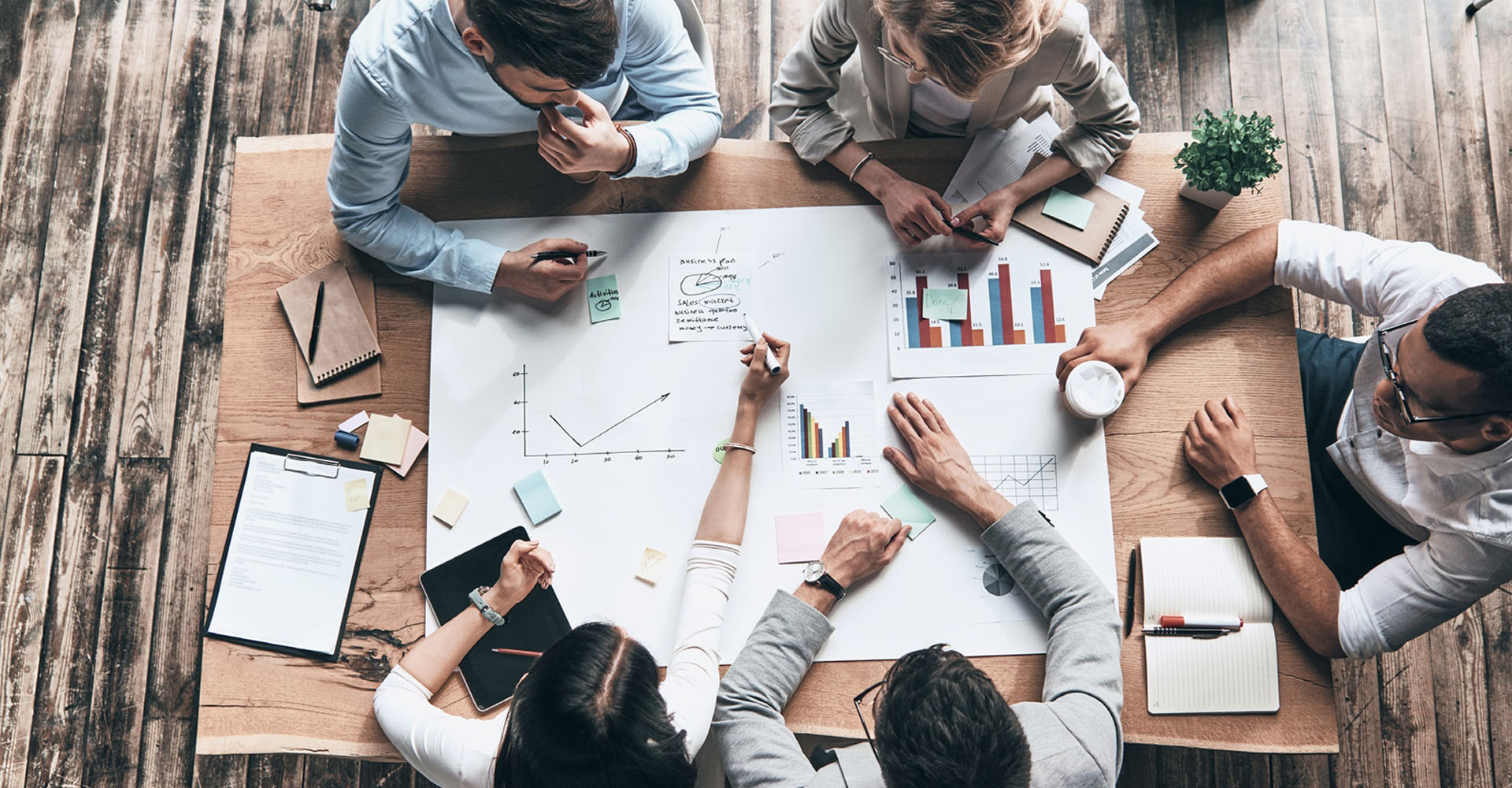 Years of Training & Innovation
Satisfied Corporate Clients
Customized Training Programs Reflecting the Onsite Reality
Employee competency development is the key to success in luxury retail. Based on an unparalleled luxury quality of service principle, we provide a wide range of customized training at all levels covering retail excellence, luxury humanities, leadership, marketing & communications, and others.
Our training programs are not only based on the theories but also reflect the onsite reality by combining in-class training and field coaching in a two track approach. In addition to the offline training, we have developed the e-learning platform. With all day-long access to the interactive materials, your employees can learn and review the subject at their own pace.
4D Methodology
LBInstitute maximizes the effectiveness and efficiency of education.
LBInstitute also design programs and strategies in innovative ways to successfully implement improvement measures.
1. Define / Define Your Needs
Understanding and analyzing customer brands
As consultants, we analyze the specific case of each unique organization within different teams. We build for and with them, solutions to business issues, related to improving performance and quality of service.
2. Design / Work with Experts
Developing brand-specific strategies and content
All collected data are used as a reference manual materials according to the brand's specific objectives and participants' profiles.
3. Deploy / Learn from Real Case Study
Deliver a practical and effective solution
We promote an innovative teaching approach enhancing interactivity between participants and the facilitator. Based on upstream work, we use real case studies and creative learning tools that make the training more practical with applicable solutions.
4. Drive / Observe the Implementation
Providing training to continuously strengthen and improve the competence of the trainees
As human capital is a long-term investment, it has a tremendous impact on the company's bottom line. Therefore, we develop unique follow-up services by implementing monitoring and improvement solutions.
LBInstitute Vision
LBInstitute believes that customer satisfaction and loyalty to the brand is maximized through the best service and emotional satisfaction. LBInstitute helps protect and develop the value of brands through differentiated training from its competitors.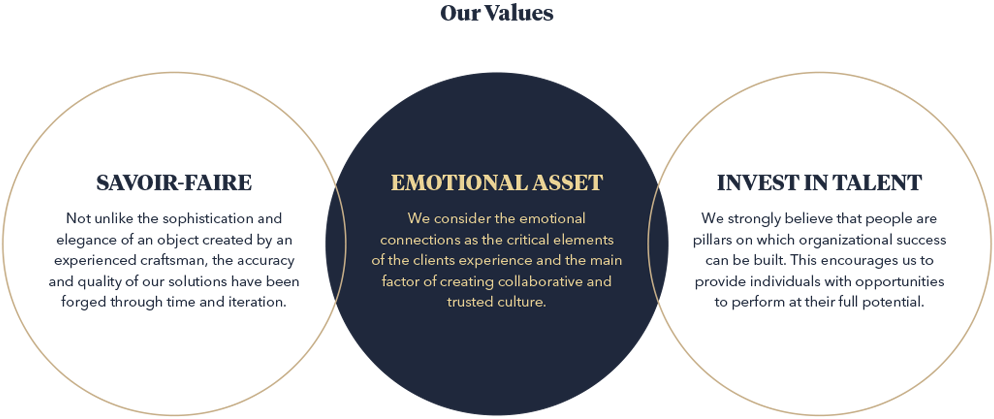 Key Features of LBInstitute
01
Service
Excellence
Service Excellence Programs are for brands looking to enhance the customer experience with tailormade training solutions to various diagnostics of their current service design.
We offer the most immediate and practical solutions to all clients fashion, cosmetics, and hospitality who want to create the ultimate customer experience.
02
Leadership and
Management
Our content is not only for corporate companies. It can also be converted to practical managerial solutions to help talented individuals to realize their full potential and become a better version of themselves as a leader.
We offer hands-on learning and expert coaching for lasting results to all clients on the customer experience spectrum. Moreover, it can also be customized to tailor to clients' expertise and strength in retail and luxury industries.
03
Marketing and
Communication
Our contents apply not only to corporate companies but also to individuals as a solution to fortify their marketing and communication abilities.
Our Marketing & Communication programs offer comprehensive insights into consumer trends and business strategies within the luxury market.
04
Leadership and
Management
We offer special lectures orresponding to clients' specific and unique needs. The lectures provide a new perspective of luxury brands' successes through humanities aspects.
Through our humanities lectures, corporate clients will be able to gain insight and experience the various aspects of aesthetic, the artistic value, and the value of craftsmanship to strengthen brand uniqueness value.
International Pedagogy Committee
We regularly hold International Pedagogy Committee to organize and develop training programs in cooperation with internal pedagogical teams and external experts based in Asia and Europe. The main purpose of the pedagogy committee is to improve the training content based on previous learning of trainees and to cultivate learners' skills and attitudes according to the latest pedagogical trends.
Our International Pedagogy Committee consists of eminent professionals with longstanding and robust expertise in the luxury and retail industries, which include fashion, perfume & cosmetics, watches & jewelry, hospitality & lifestyle.
Quality of Service Is
Our Core Value and Philosophy
We put the Quality of Service (QoS) at the center of LBInstitute's core value and philosophy to develop training programs, providing an outstanding luxury experience and building meaningful relationships with our customers.
QoS qualifies the brands that are looking to make the emotional connection as the core element of client experience through our exceptional customer experience consultation and programs.
Our Dedicated QoS Specialists
Our top-notch trainers and pedagogic experts understand that the QoS is all about creativity and attention to detail so that eventually luxury leads non-luxury. The training programs offered by LBInstitute offer solutions to all clients in the luxury retail industry, including those in the fashion and cosmetics, and they also extend the boundaries to non-luxury retail categories such as hospitality, automobiles, F&B, lifestyle, etc.
We are dedicated to the luxury and retail industries and connect business between Europe and Asia.
Any other questions?
Contact us