Contents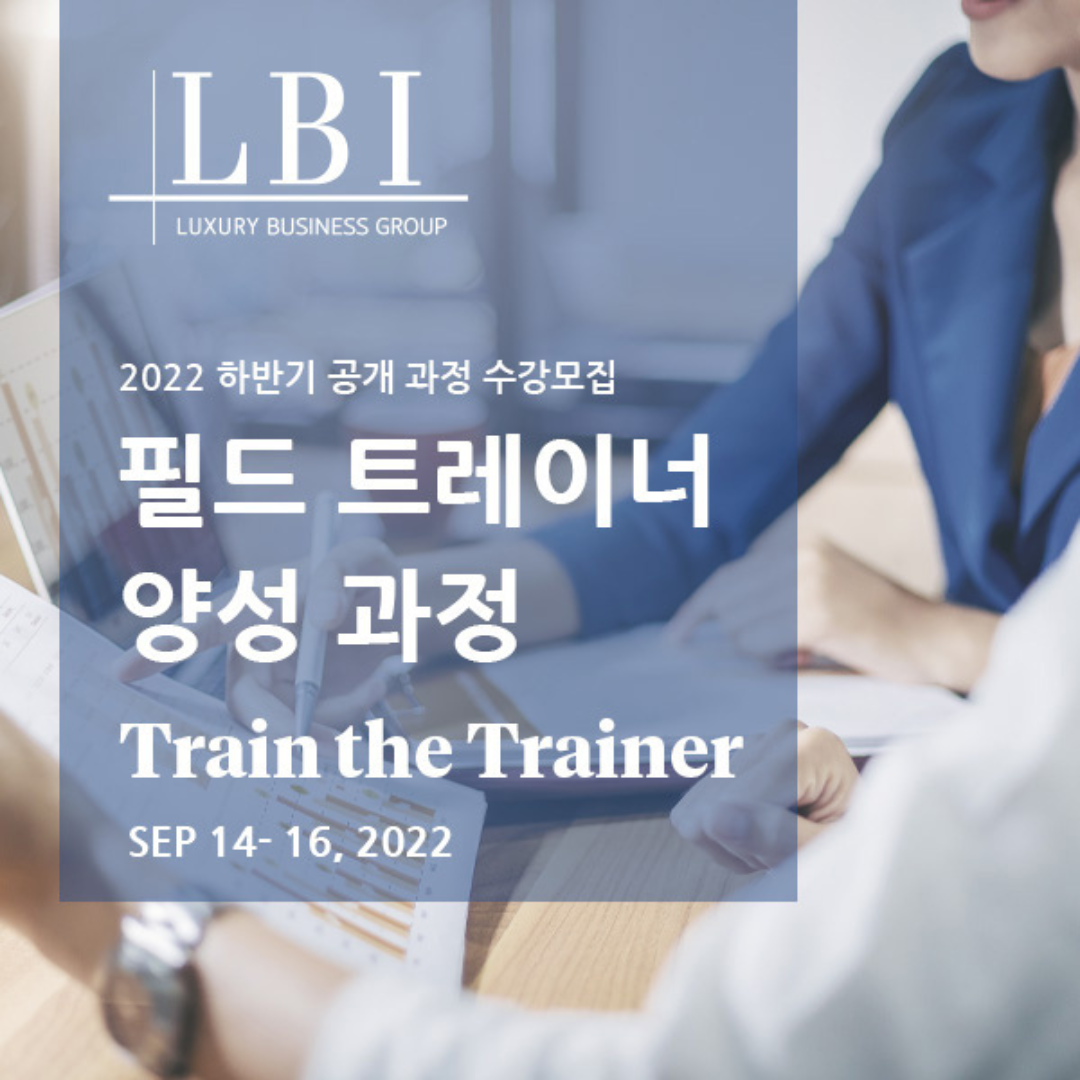 LBI, a business unit of LBG in client experience consulting and training, hosts open classes in September and the registration is now open.  
'Train the trainer' is a 3-days offline program for new trainers or any applicants, and it is scheduled from September 14 to 16.  
Participants will understand the features of social education and learn how to design and develop training programs by analyzing needs of trainees. Moreover, by simulating to run their own training session and getting feedbacks from the trainer, it will enable them to develop more qualifications as a professional field trainer. 
 REGISTRATION IS CLOSED FOR THIS PROGRAM

▼Refer to the brochure below for details of the class and application▼