Contents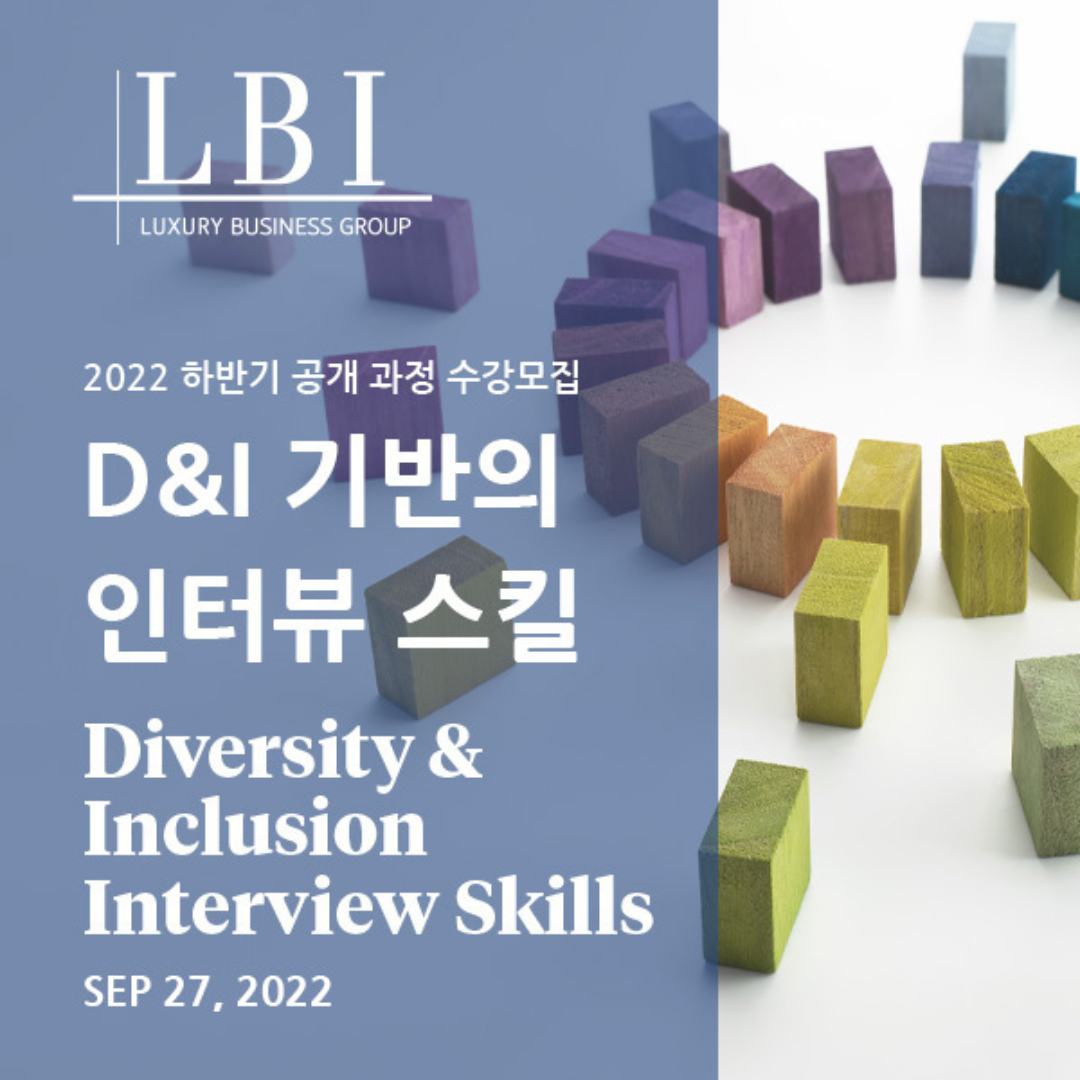 LBI, a business unit of LBG in client experience consulting and training, is receiving registrations for '2022 Fall Open Classes'.  
'D&I (Diversity & Inclusion) Interview Skills' program is targeting companies to strengthen their competitiveness by hiring qualified and excellent talents through fair recruitment processes.  
We especially encourage people managers to register this program as they can learn how to evaluate candidates only with job competences beside any discriminatory factors. 
This is 4-hour offline class and scheduled on September 27. 
 REGISTRATION IS CLOSED FOR THIS PROGRAM
▼Refer to the brochure below for details of the class and application▼