Contents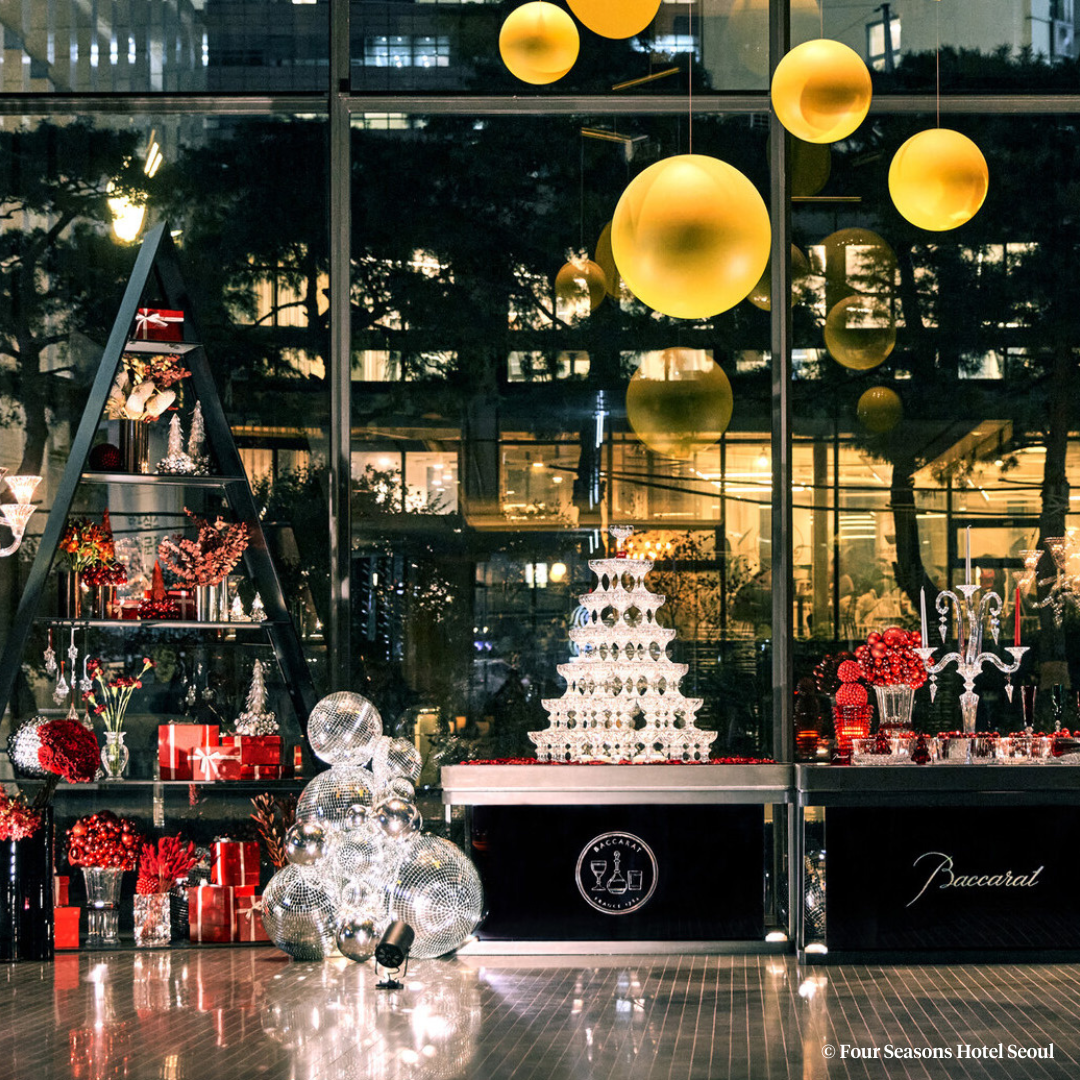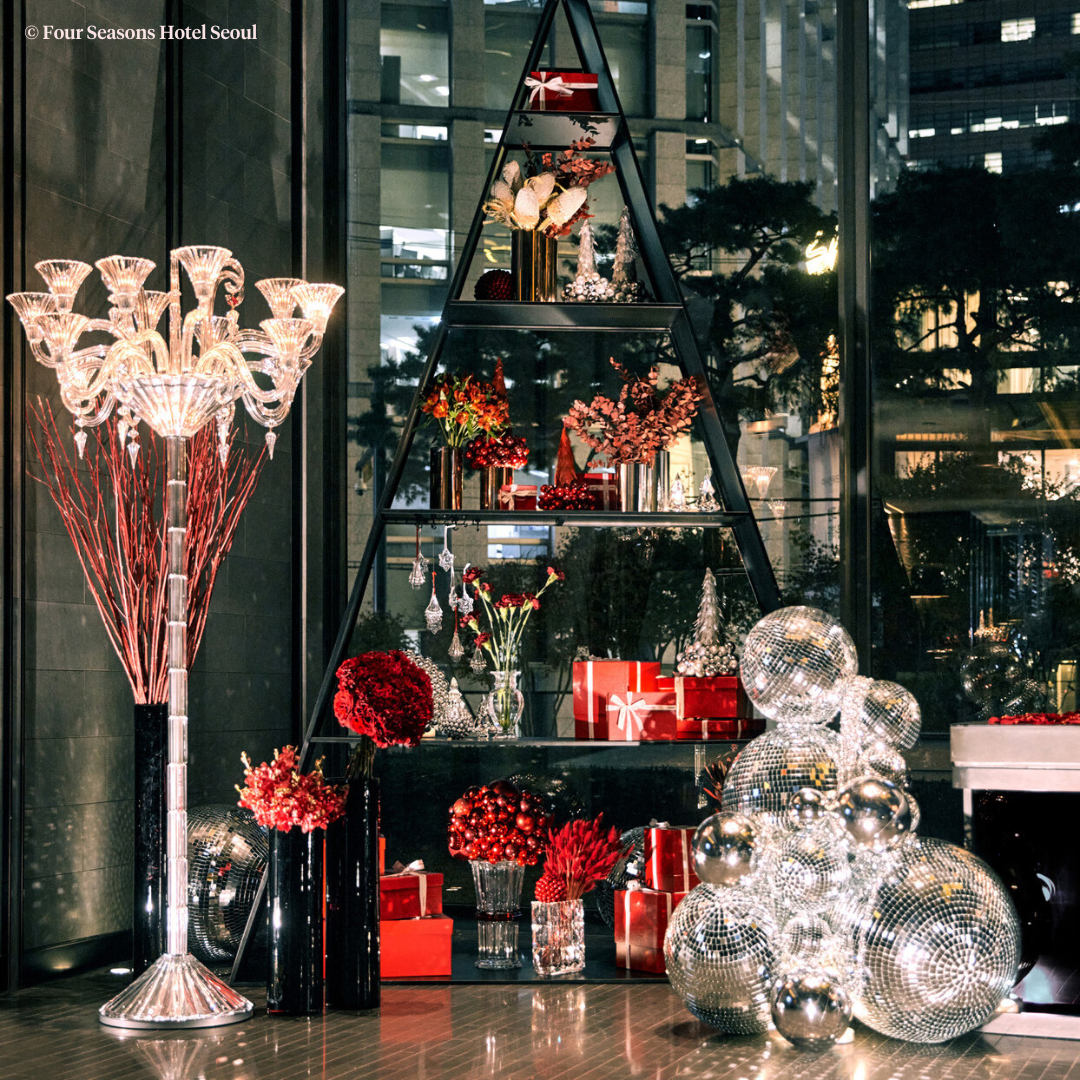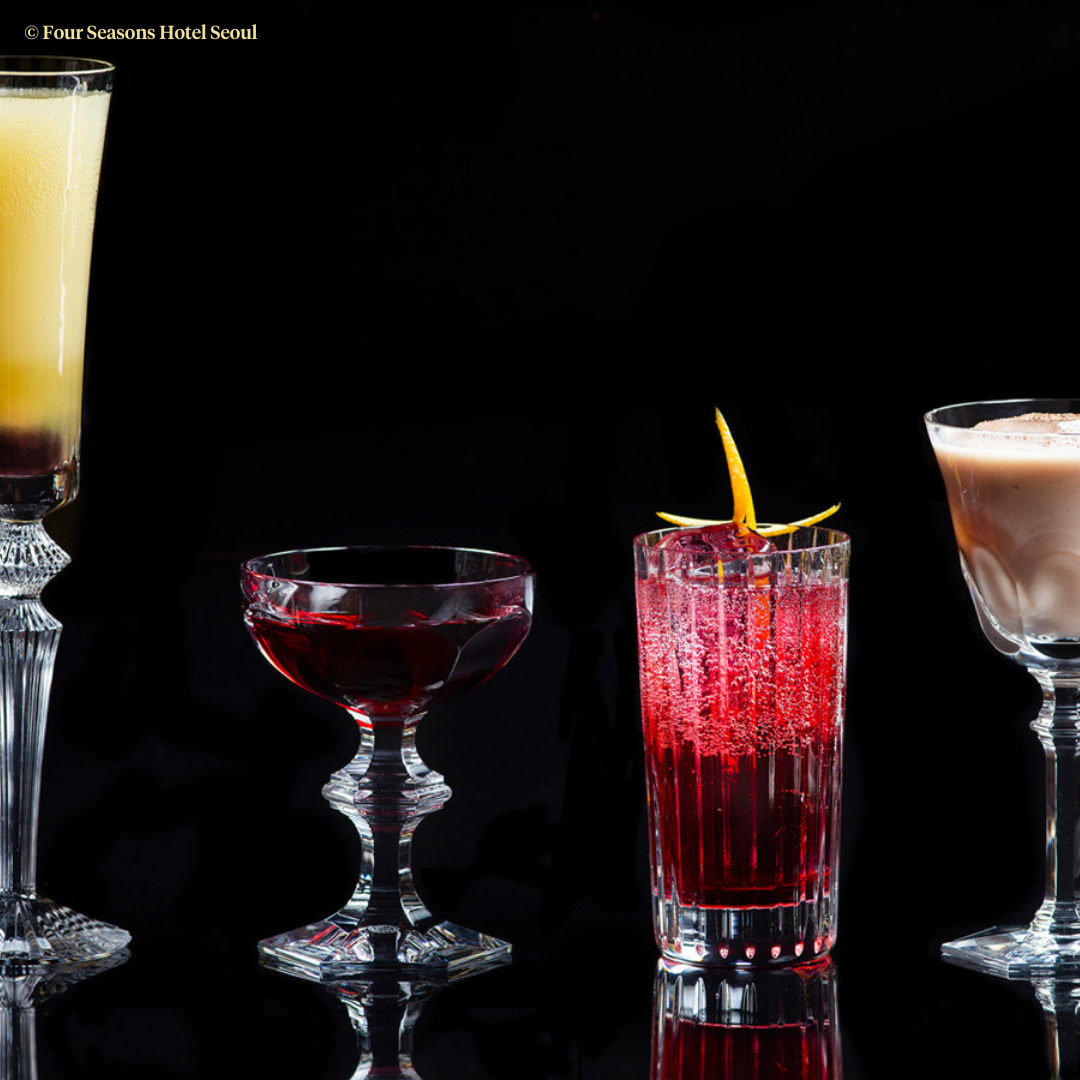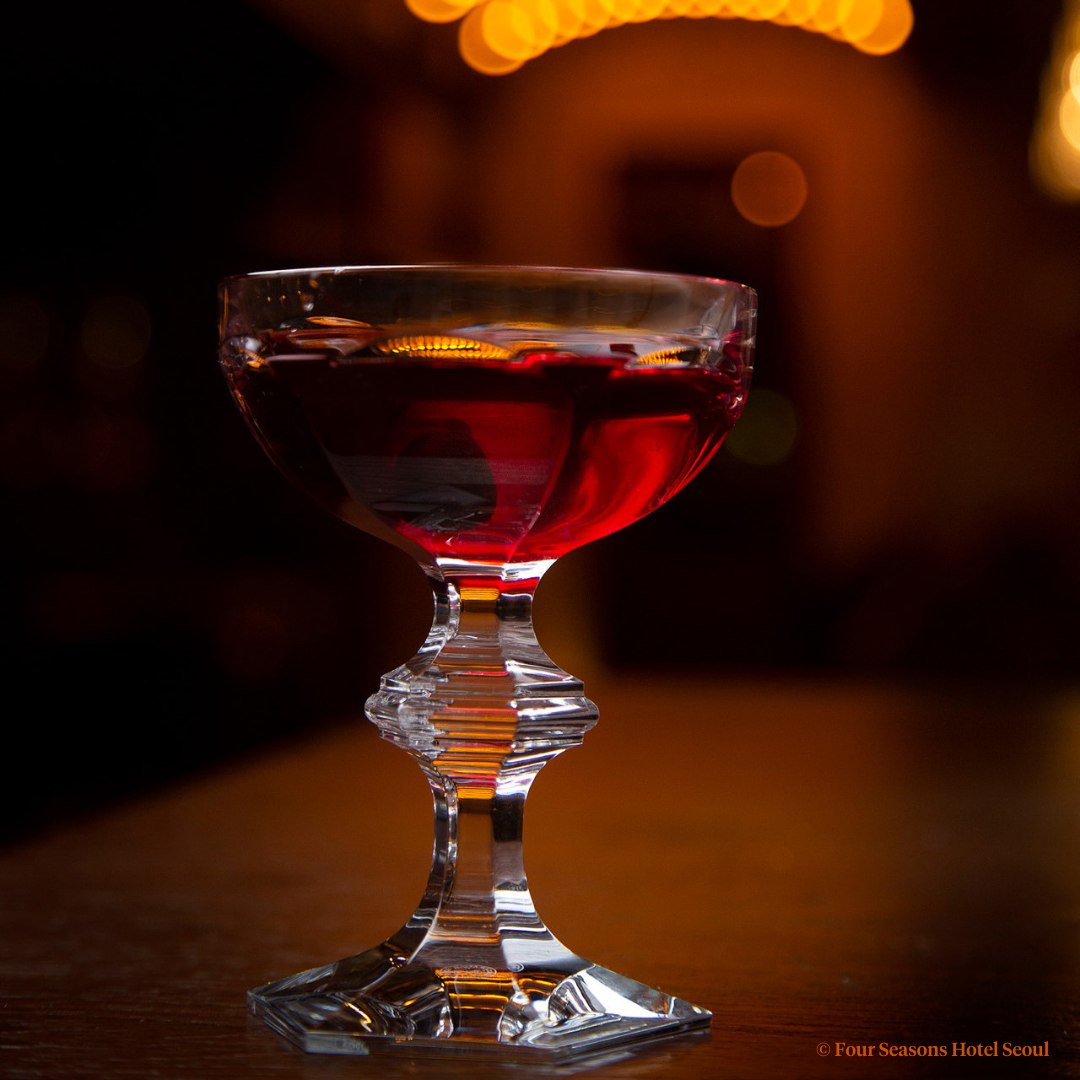 'Magic of real Space' is mentioned in 'Trend Korea 2023' which emphasizes how offline spaces are providing consumers "new experiences" rather than simply displaying products for sale. Spaces with creative concepts are always full of people.    
This winter, Four Seasons Hotel Seoul and Baccarat collaborated to provide the most luxurious festive experience in Seoul under the theme of "Time to Celebrate." The festive lobby décor, which combined distinctive Baccarat items like a champagne tower and chandelier rarely seen in Korea, was the highlight of the collaboration along with Nicolai Bergmann's avant-garde flower designs. Another picture-worthy elements were seen at the "Charles H" bar with four festive themed cocktails served in Baccarat crystals.
A limited room package only with 50 rooms that included 2 Baccarat tumbler glasses were offered and 1,000 pieces of Festive Jewel Cake inspired by Baccarat's red octagon jewel box were sold at the bakery.
This partnership was successful as it had synergistic effect that enhanced both brands' luxurious reputations. Also, the collaboration was even valuable because LBI witnessed how both brands were committed to deliver emotional consumer experiences to their customers while we were conducting their employee trainings.
During the upcoming online open class on JAN 27, we will cover retail trends in 2023 including the 'Magic of real space', so make a registration if you are interested.