Contents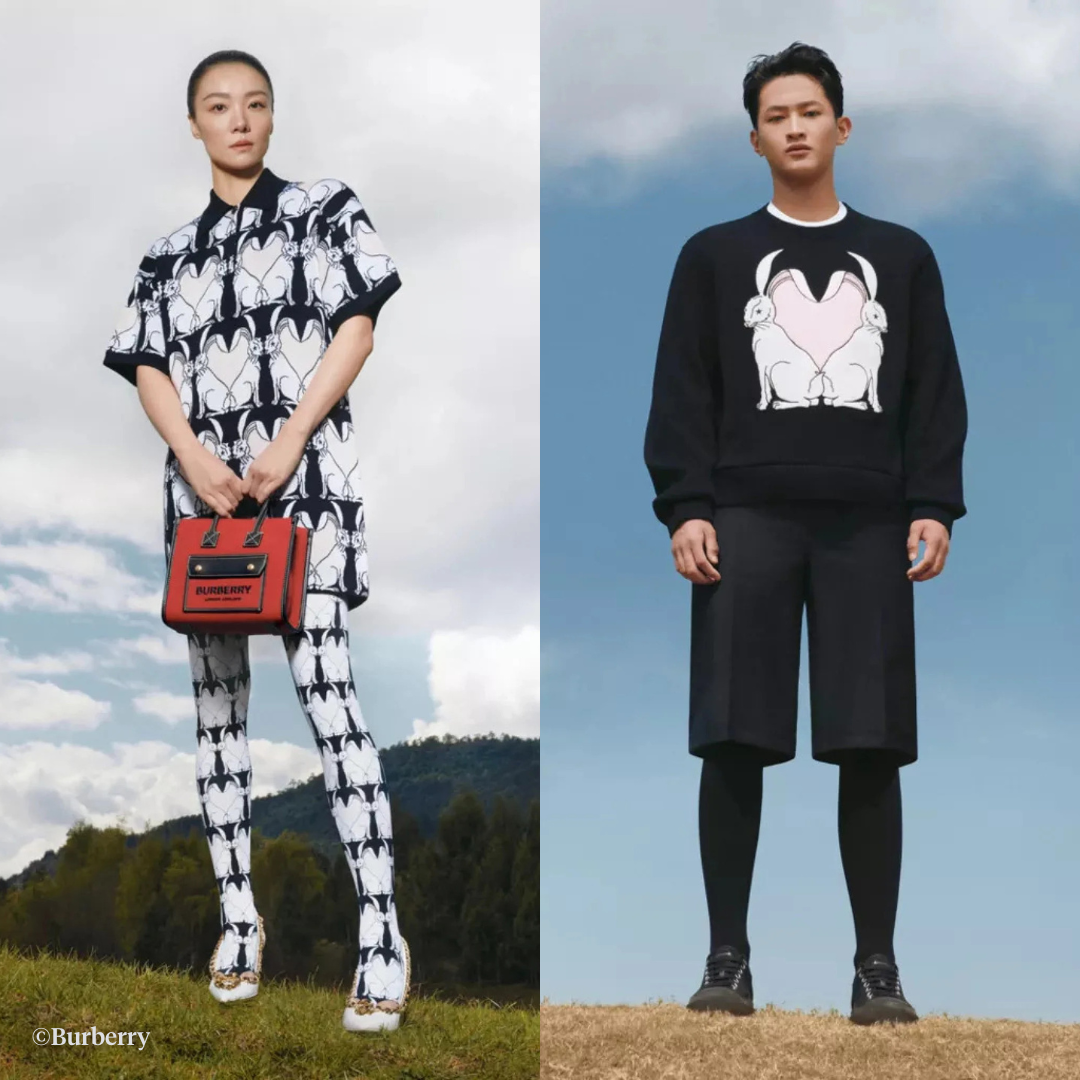 2023 is the year of the black rabbit in the East and Southeast Asia. Rabbit is familiar and cute animal that has long been loved. In the fashion industry where trends are the most delicate subjects, rabbits have become the hottest characters. Perhaps it can be said that the rabbit symbolizes wisdom, longevity, and abundance, which can convey a message of hope to alter the reduced consumer sentiment while simultaneously targeting on local consumers by incorporating the culture of the Asian market.
1. Burberry 
Burberry chose to go for a capsule collection, incorporating a mainly black and white color theme, but commemorating the bunny with accents of pink and red. Their collection includes a range of sweatshirts, crepe de chine skirts, and everything in-between covered in bunny motifs.  
Dior greeted the new year with a men's collection. Dior Men's director Kim Jones and guest designer Eli Russell Linnetz continued their collaboration from their last men's runway and released new pieces in homage to 2023. The collection ranges from clothing to accessories and features white bunny patches to commemorate the new year.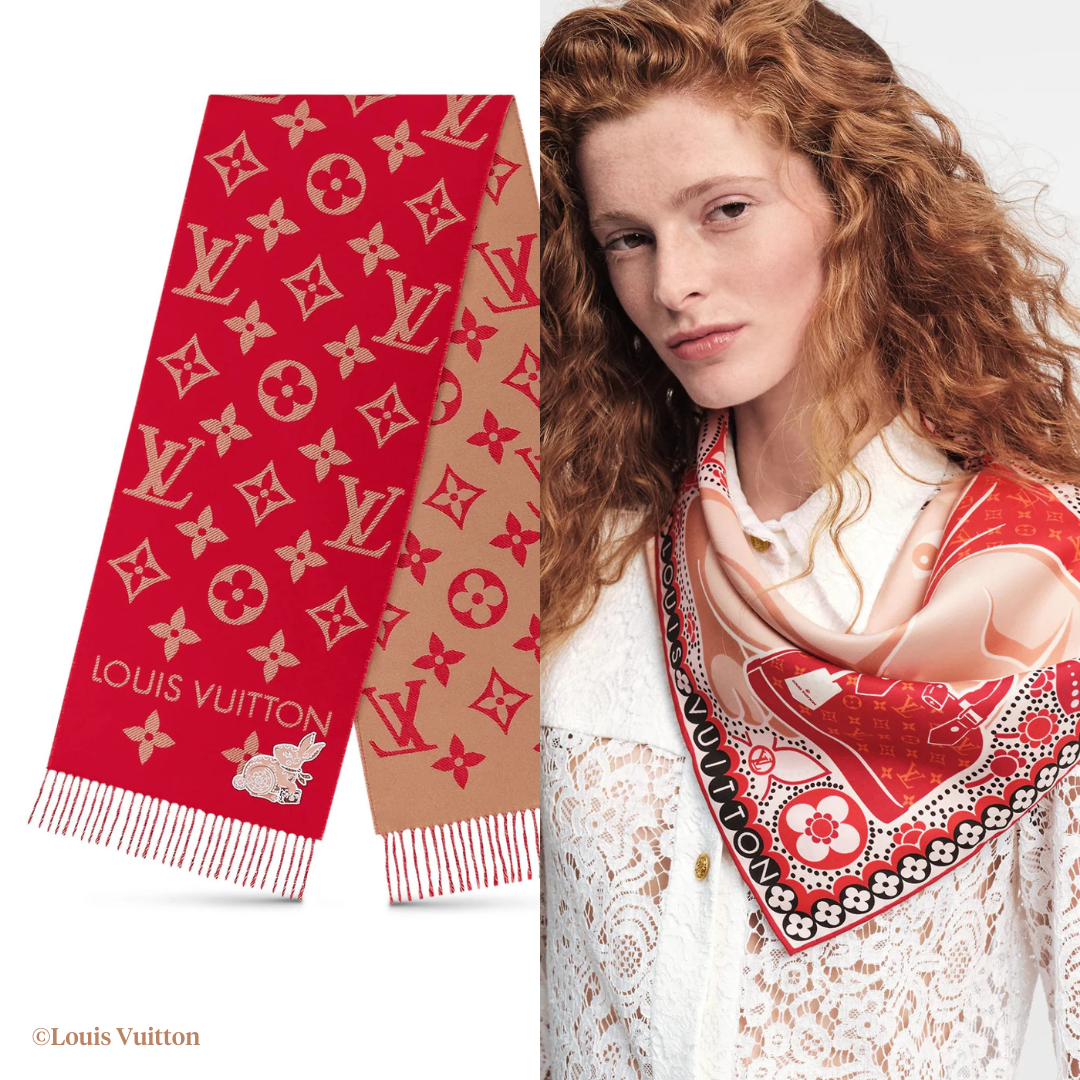 To name a few, Louis Vuitton released a collection of one-off accessories, ranging from scarves to necklaces to key rings. Many of these are kept in the traditional lunar new year's colors red and gold, but some bunny-like brown and pink can be found as well. However, the highlight of the collection by far is the scarf adorned with the Louis Vuitton Logo and a leather bunny embroidery.   
4. Ferragamo  
The most elegant bunny-themed interpretations, however, must be Ferragamo's. They chose a striking red bunny eye as the motif, adorning painterly shirts, scarves, and cardholders. Designed personally by creative director Maximilian Davis, it is not a collection we will forget soon.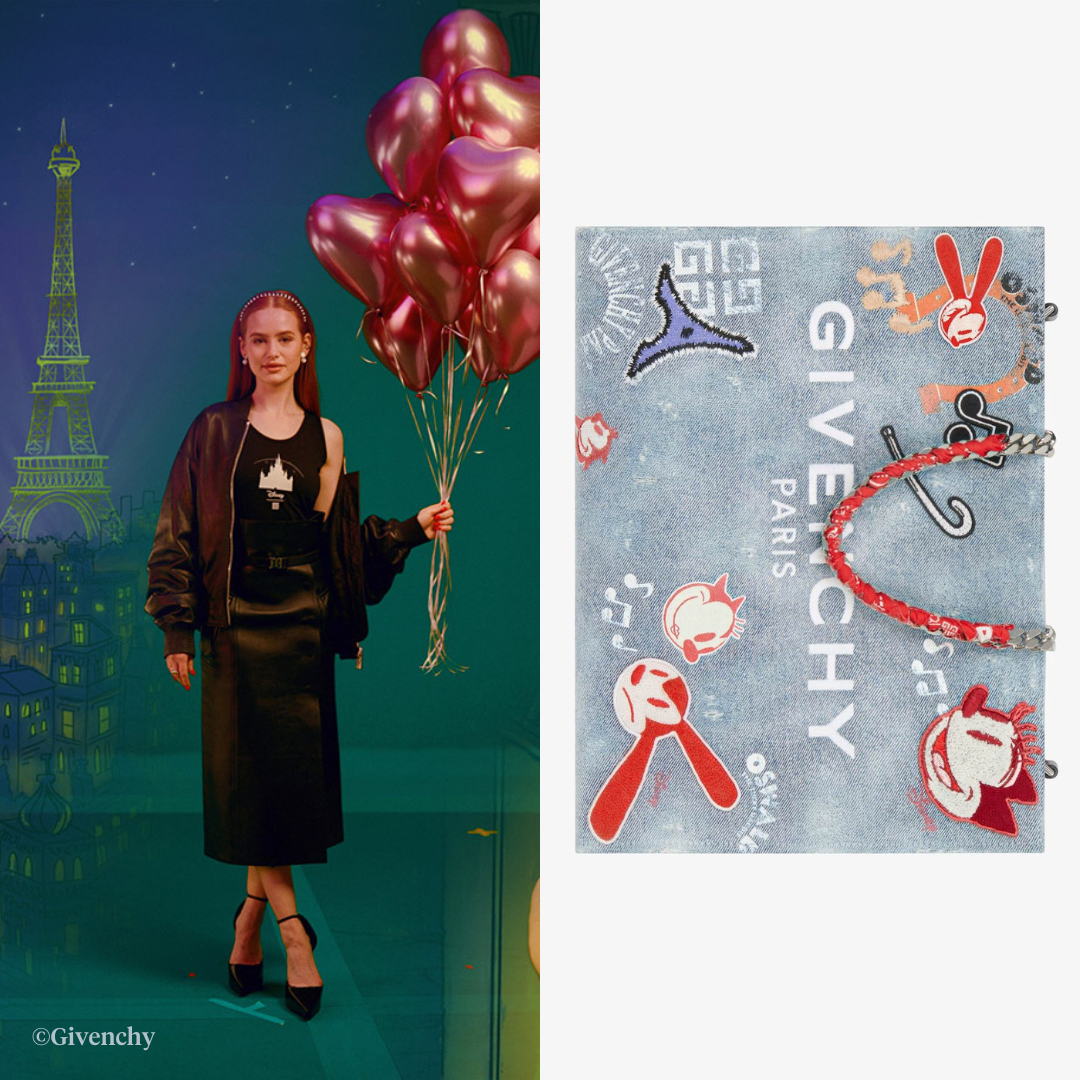 Givenchy had a different take on the new year's designs and got inspired by Disney's upcoming 100th anniversary this year. Accordingly, the casual wear items of the collection show Oswald the lucky rabbit, who is Mickey's predecessor.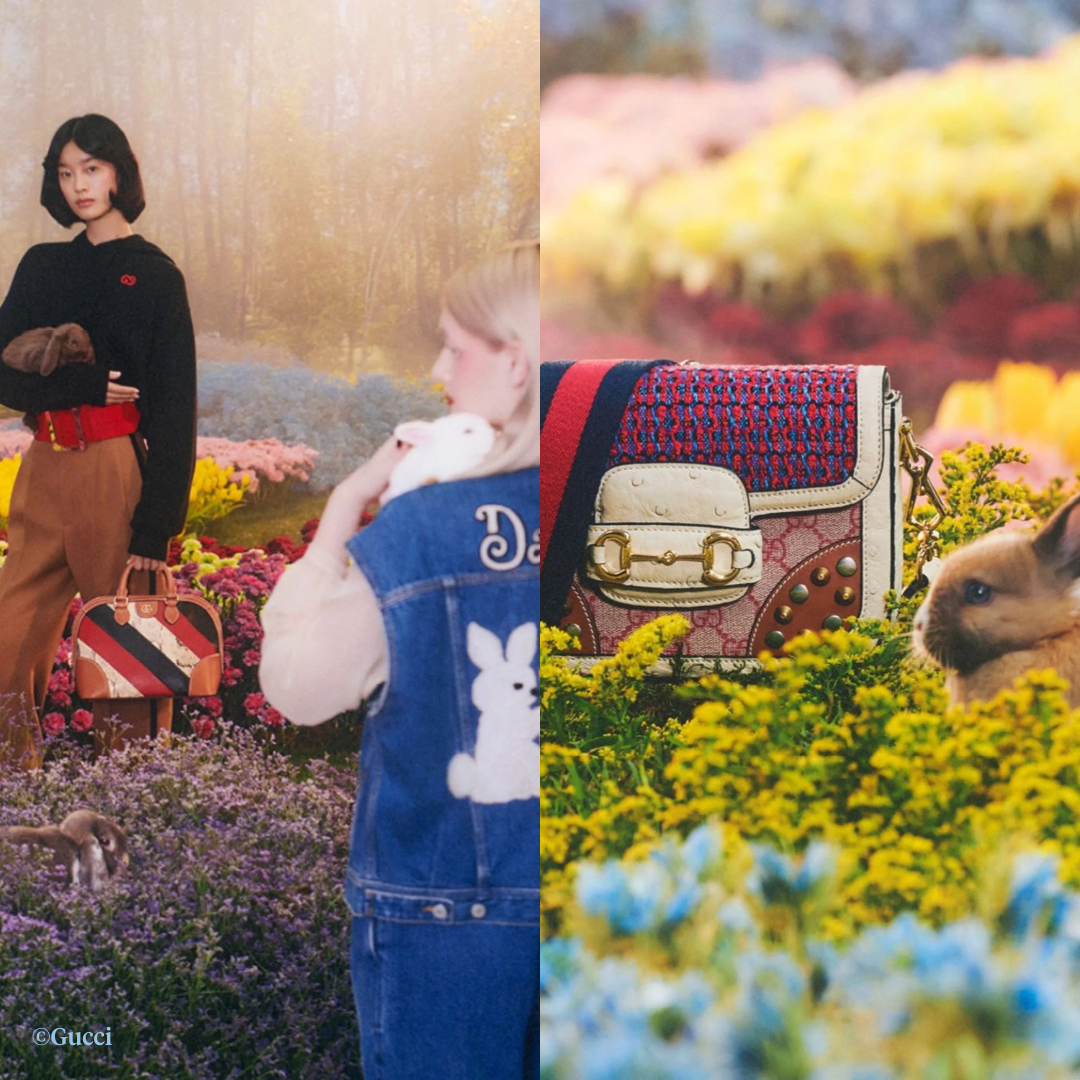 6. Gucci  
On the other hand, Gucci had a different vision. With a wide range of hues beyond red and gold, the collection conveys the feeling of spring. From clothing and handbags to shoes and watches, the items spread a sense of vibrancy and hope – just what we need for the start of a new year. 
We are happy to see our client brands have a fun and creative collections for the year of the bunny, and we wish them prosperity and success.