Contents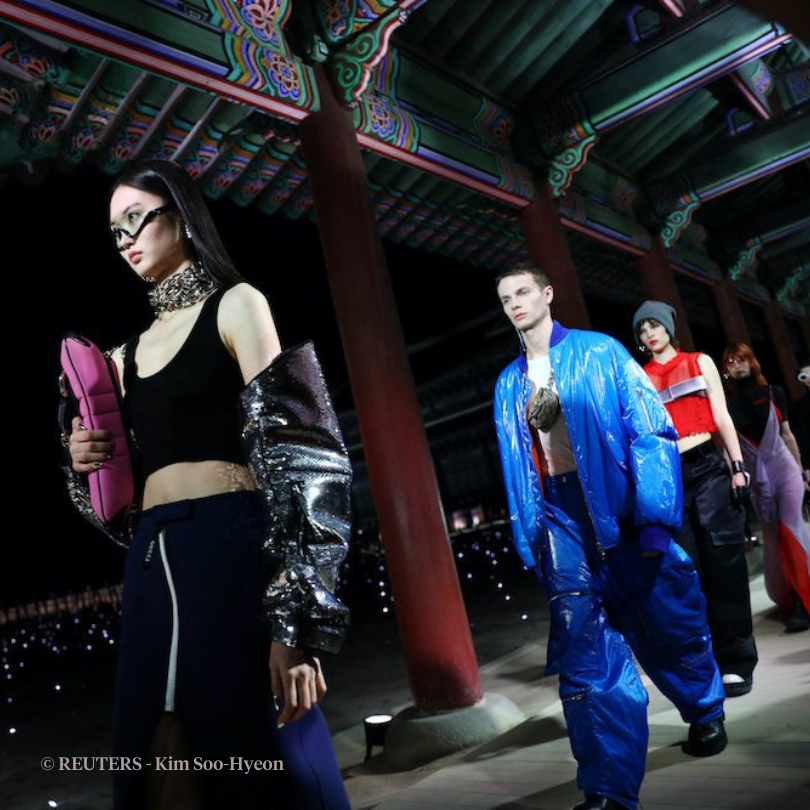 The Gucci Cruise 2024 fashion show was held at Gyeongbokgung Palace in Seoul, South Korea. 
This is the first time that a fashion show by a global luxury brand has been held at Gyeongbokgung Palace, which is steeped in history and tradition. This is also the first time that the Gucci Cruise Fashion Show has been held in Asia, further solidifying South Korea's position as one of the global hubs of luxury fashion.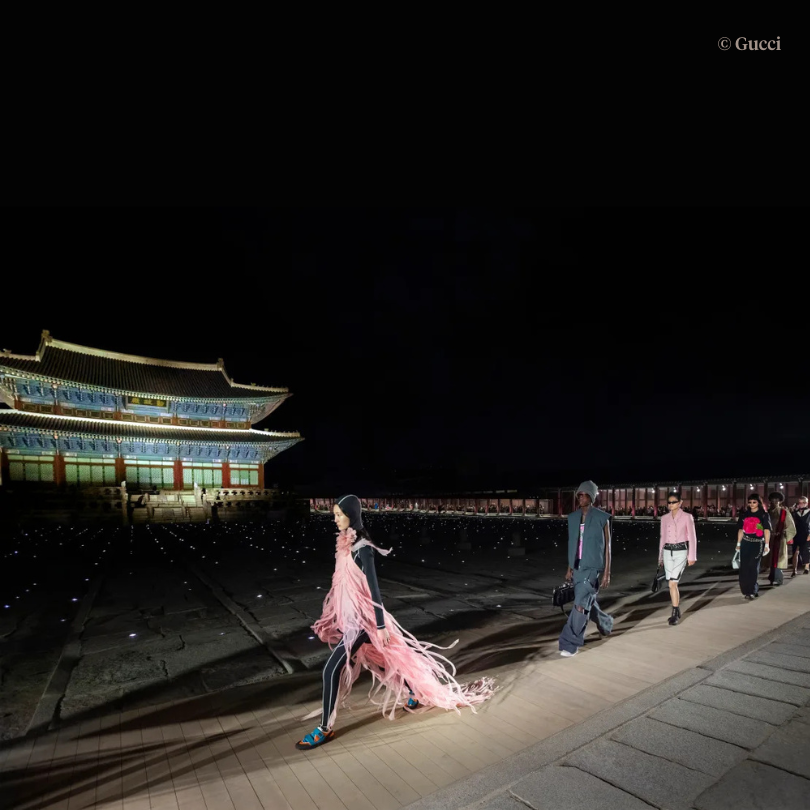 Gyeongbokgung Palace, a representative palace from the Joseon Dynasty, remains a symbol of Korea's strength and pride to this day. 
The Geunjeongjeon Hall of Gyeongbokgung, transformed into a runway for the show, carries symbolic significance as it was where the Joseon Dynasty's royal family conducted national rituals and received foreign envoys. The show from Gucci, an Italian foreign brand, symbolically merged with Korean history. 
Seoul is a city that influences global urban styles. At this Gyeongbokgung fashion show, a series of looks reflecting Seoul's unique fashion style and research into traditional clothing were impressively displayed. 
A-line dresses with the elegant lines unique to Hanbok, silk band details resembling traditional Korean knots, and wetsuits inspired by wind surfers and jet-skiers on the Han River were presented, and Gucci's creative director Alessandro Michele showcased unique outfits based on the beautiful colors and patterns of Korea. His design featured Gucci's signature red and green as focal points.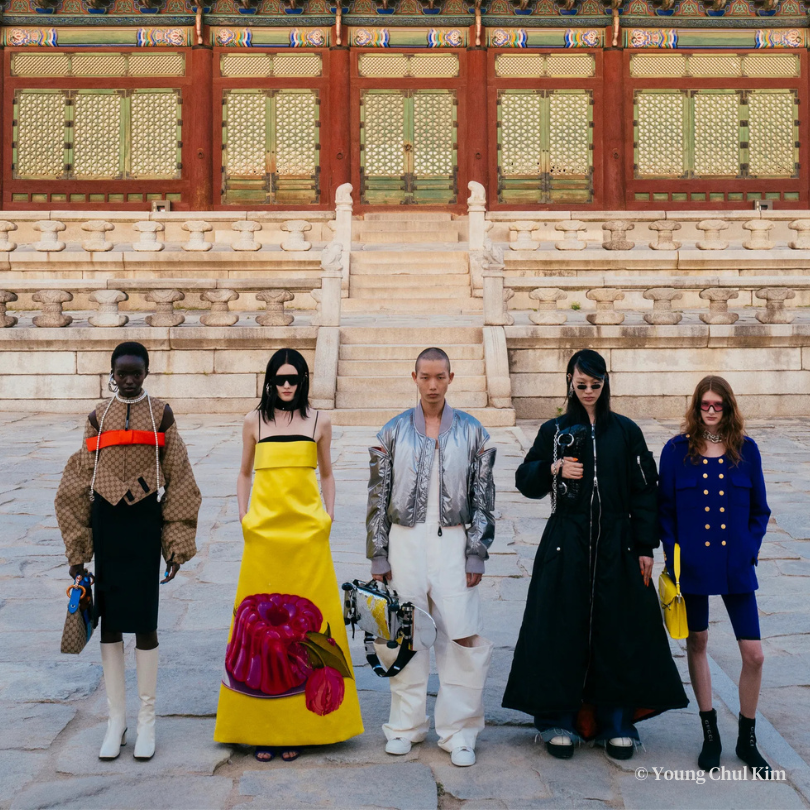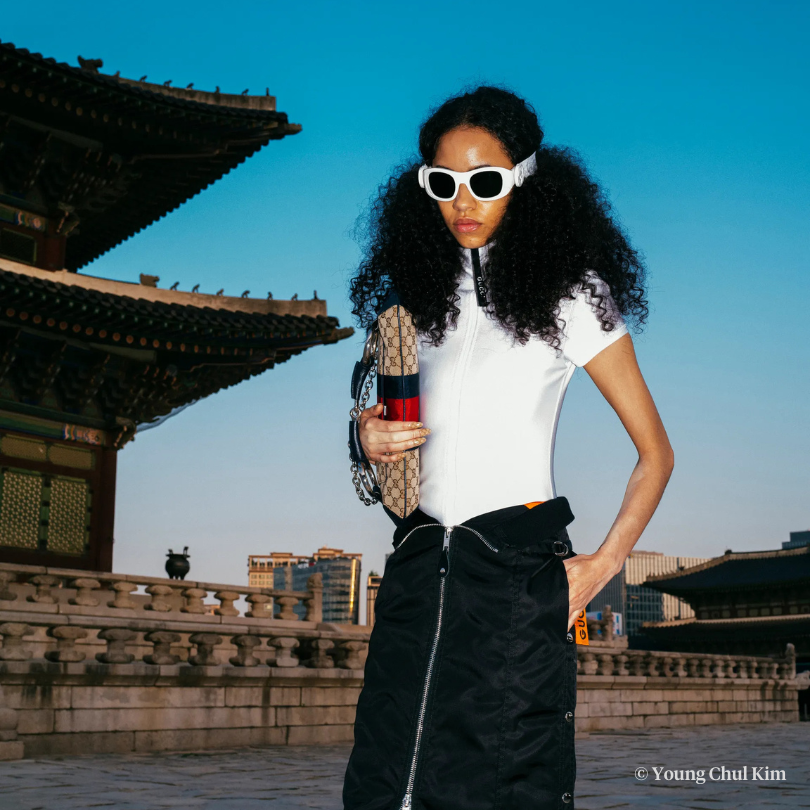 Numerous celebrities attended the Gucci fashion show. Not only Hani from NewJeans, singer IU, Winter from aespa, actor Lee Jung-jae from Korea but also Hollywood actors Elizabeth Olsen and Saoirse Ronan attended the fashion show wearing Gucci outfits. 
They served as muses for Gucci, promoting the beauty of Korea to the world.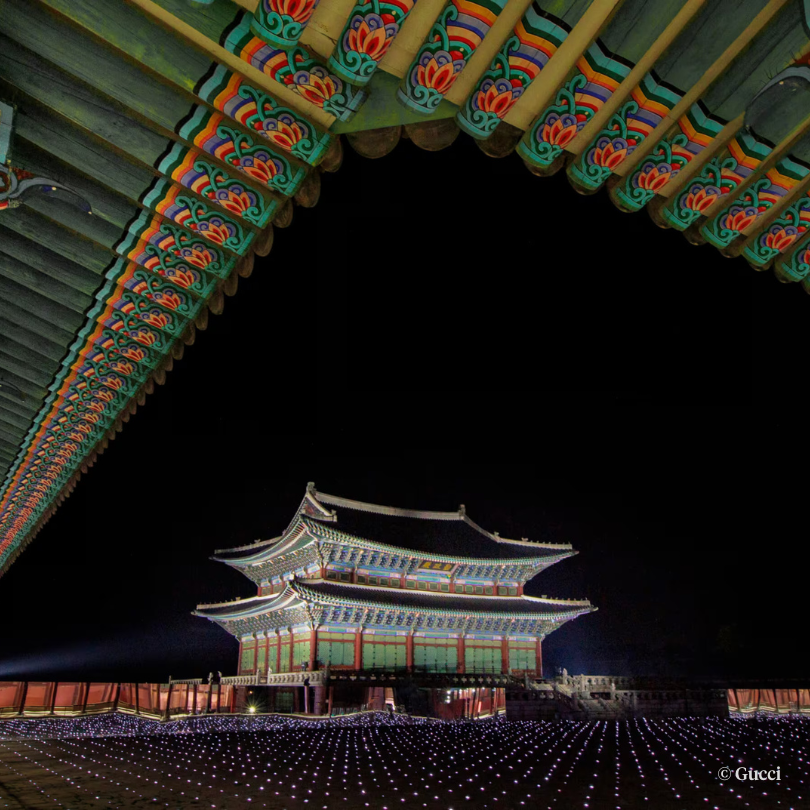 The Gucci Cruise 2024 fashion show was an event that simultaneously showcased the heritage and beauty of modern Korean fashion. 
This fashion show served as a steppingstone in elevating the status of Korean fashion and solidifying the partnership between Gucci and South Korea. 
The LBI, the training division of LBG, has been conducting various employee training programs with Gucci. As a partner of Gucci, we believe that the meeting of luxury and culture, as exemplified by 'Gucci Gyeongbokgung,' can further enrich each other. The partnership between Gucci and South Korea is expected to be a gateway for promoting Korean culture to the world, and we hope that more people will have the opportunity to experience the beauty of Gyeongbokgung and Korea through this.