Contents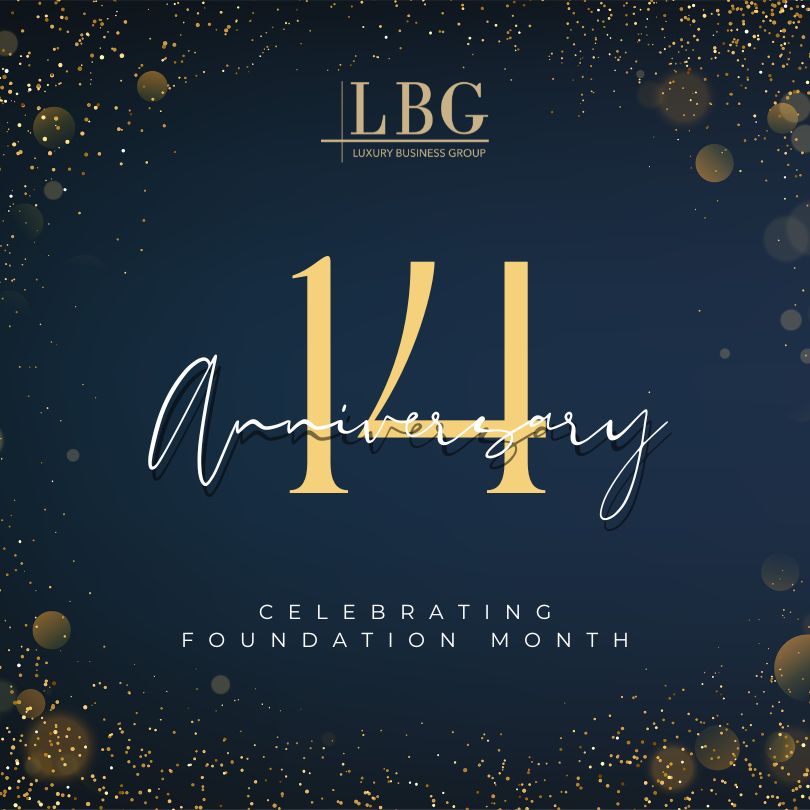 Luxury Business Group is thrilled to celebrate the 14th anniversary.
Since its inception in July 2009, LBG has been at the forefront of supporting the development of the prestigious luxury and premium brands around the world.
Over the past 14 years, we have strived to maximize business performance for brands and enable customers to perceive genuine value of luxury, accumulating a positive impact on the luxury business environment.
We are grateful for the trust and support of our valued partners and clients, who have been instrumental in our success. 
For inquiries please contact:
▶Business Consulting (LBP):
lbpartners@luxurybusiness-group.com
​
▶Training (LBI):
​
▶Recruitment (LBT):
talent@luxurybusiness-group.com
​
▶Others: