Contents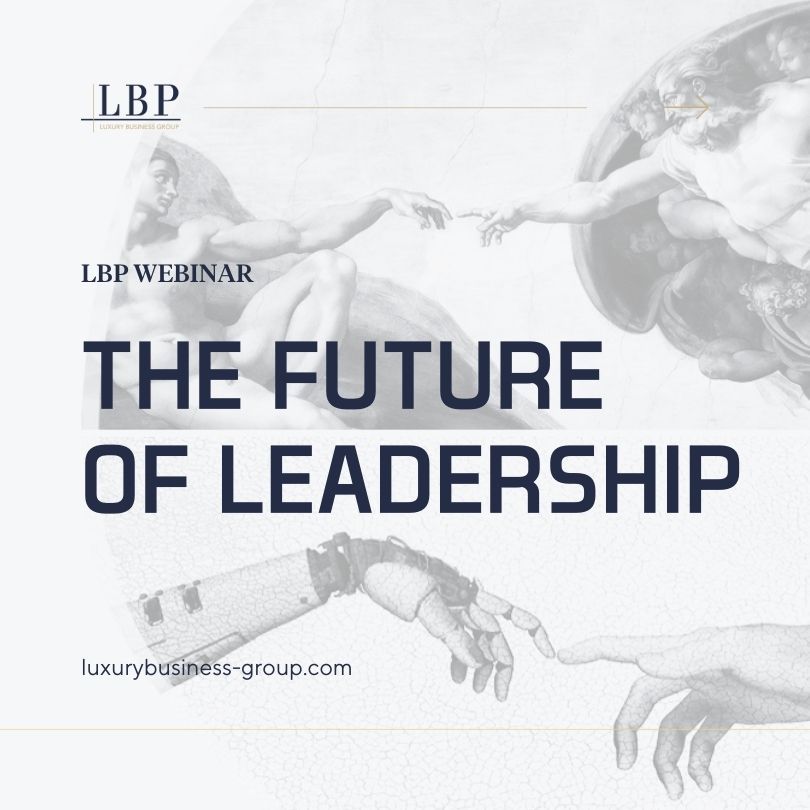 LBP, the consulting and business development division of Luxury Business Group collaborates with more than 150 experts working in various fields around the world. 
These professionals are highly recognized not only in luxury and retail but also in IT, arts, hospitality, law, and other diverse industries. 
They are dispersed across more than 20 countries, enabling the optimal expert connections tailored to the business requirements of our clients.
On July 12, a leadership professor who is one of our experts presented a webinar for our experts on "The Future of Leadership" that focused on the three key characteristics of effective leadership: speech, intelligence, and relationships. 
He emphasized that AI challenges these qualities, particularly in speech and intelligence, where AI can perform more quickly and precisely than humans. 
Human leaders, however, excel at taking the time to reflect carefully and make deliberate decisions.
Human leaders distinguish themselves from AI by having the capacity to create opportunities rather than just concentrating on speed. 
Additionally, human leaders continue to have an advantage over AI because of the social aspect of leadership, which entails giving team members a sense of purpose, belonging, and authenticity.
As all of the experts are taking leadership roles within specific organizations, leadership in new environment was a hot topic, and participants actively engaged in the Q&A session to obtain practical solutions from the leadership experts.
In this regard, LBP can act as a liaison between you and the subject-matter expert in the target industry or market if you are expanding your business into a new one or into a different sector.