Contents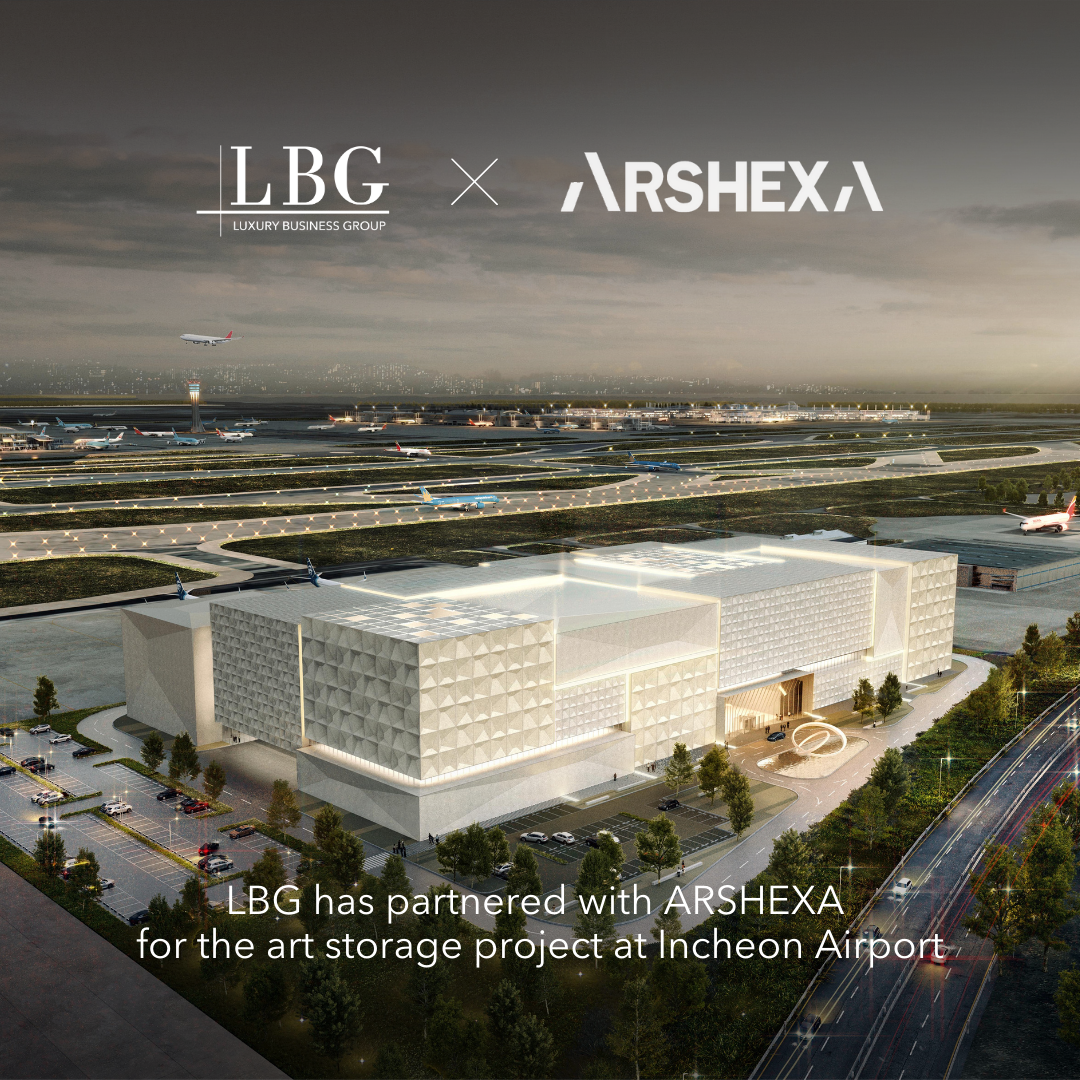 Luxury Business Group (LBG) has entered into an agreement with ARSHEXA for an art storage facility project at Incheon Airport.
The strategic Memorandum of Understanding (MOU) was officially signed on September 8th. Leveraging its prestigious reputation and global network in the luxury sector, LBG plans to showcase the excellence and future development plans of ARSHEXA's world-class art storage project at Incheon Airport. The group aims to secure investors, sponsors, and future clients to collaborate on the project.
As the number of art enthusiasts who value not just the aesthetic but also the asset value of art is increasing, ARSHEXA is in the process of building a state-of-the-art, high-tech art storage facility. In addition to basic storage services, the company plans to enhance various cultural infrastructure, including well-known galleries, museums, and auction houses.
In Korea, the successful hosting of large-scale art fairs like "Frieze Seoul" has been garnering sustained attention from the art world. Moreover, as global consumption and storage demands for art works are on the rise, Korea is naturally gaining a competitive edge in the Asian art market. The Incheon Airport storage facility, slated for completion in 2026, has already confirmed 45% of its leases.
Daniel Mayran, Chairman of Luxury Business Group (LBG), stated, "Korea is receiving significant attention in Asia's luxury market. Through this agreement between LBG and ARSHEXA, we aim to elevate the value of the art business in Korea and establish it as a central player in the Asian art market."