Contents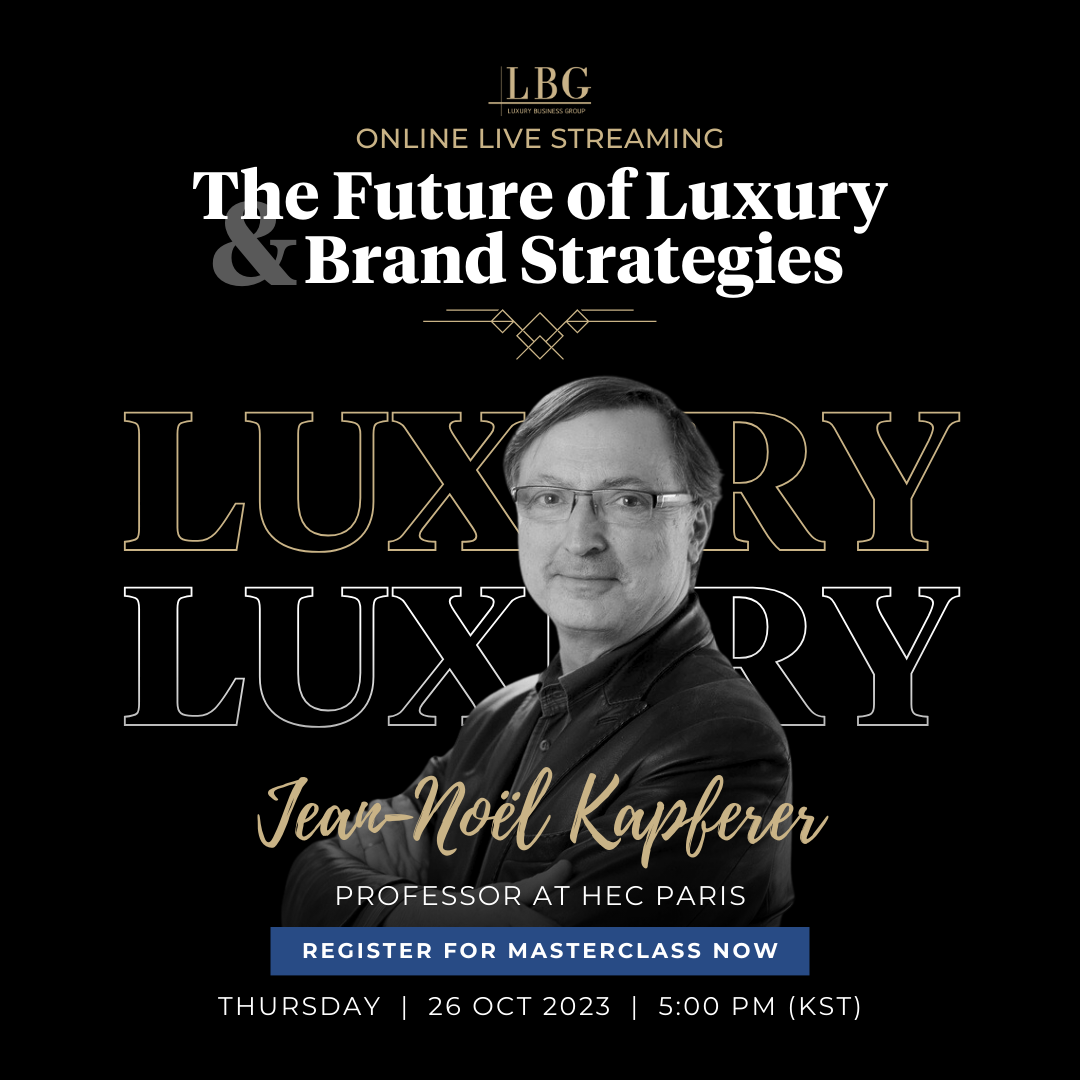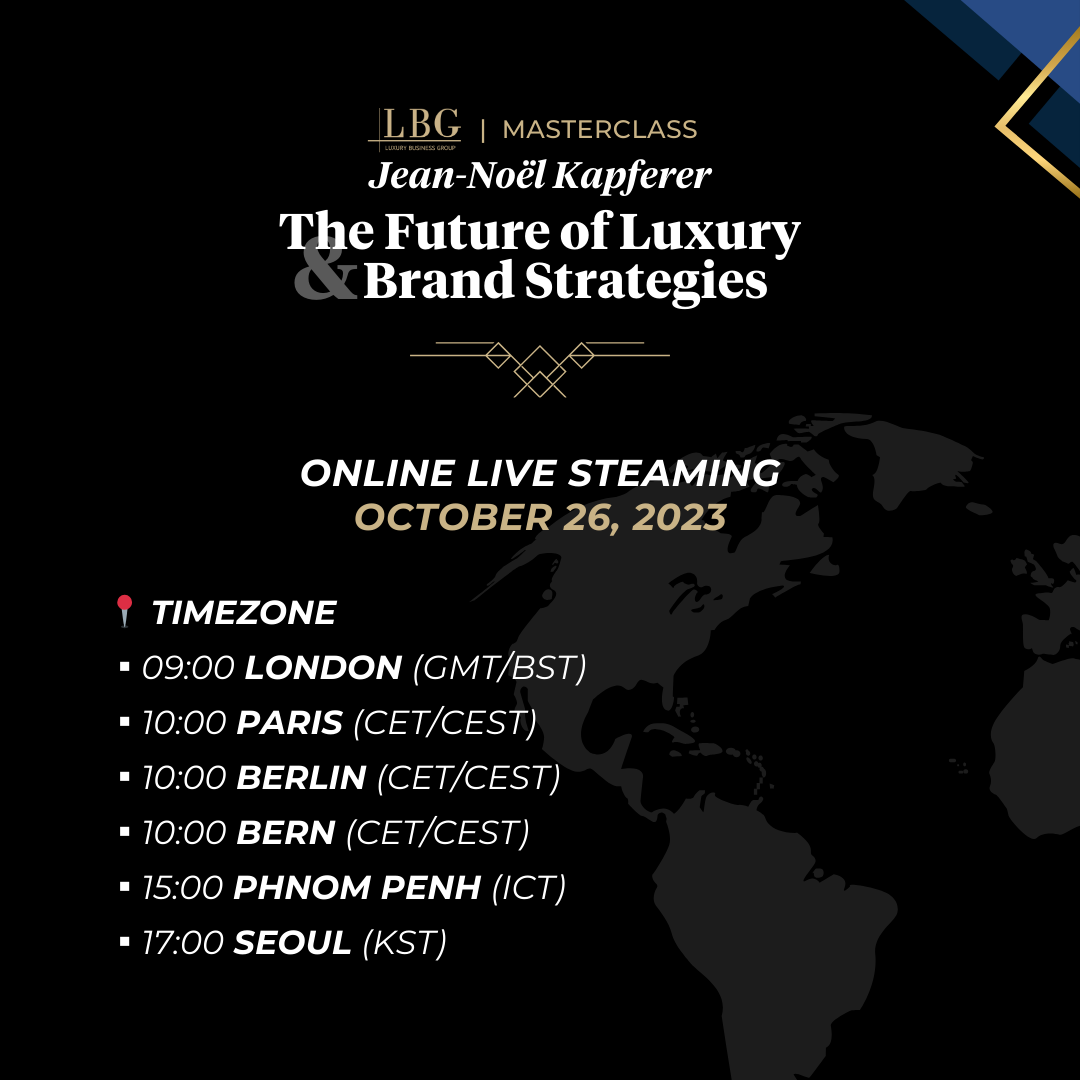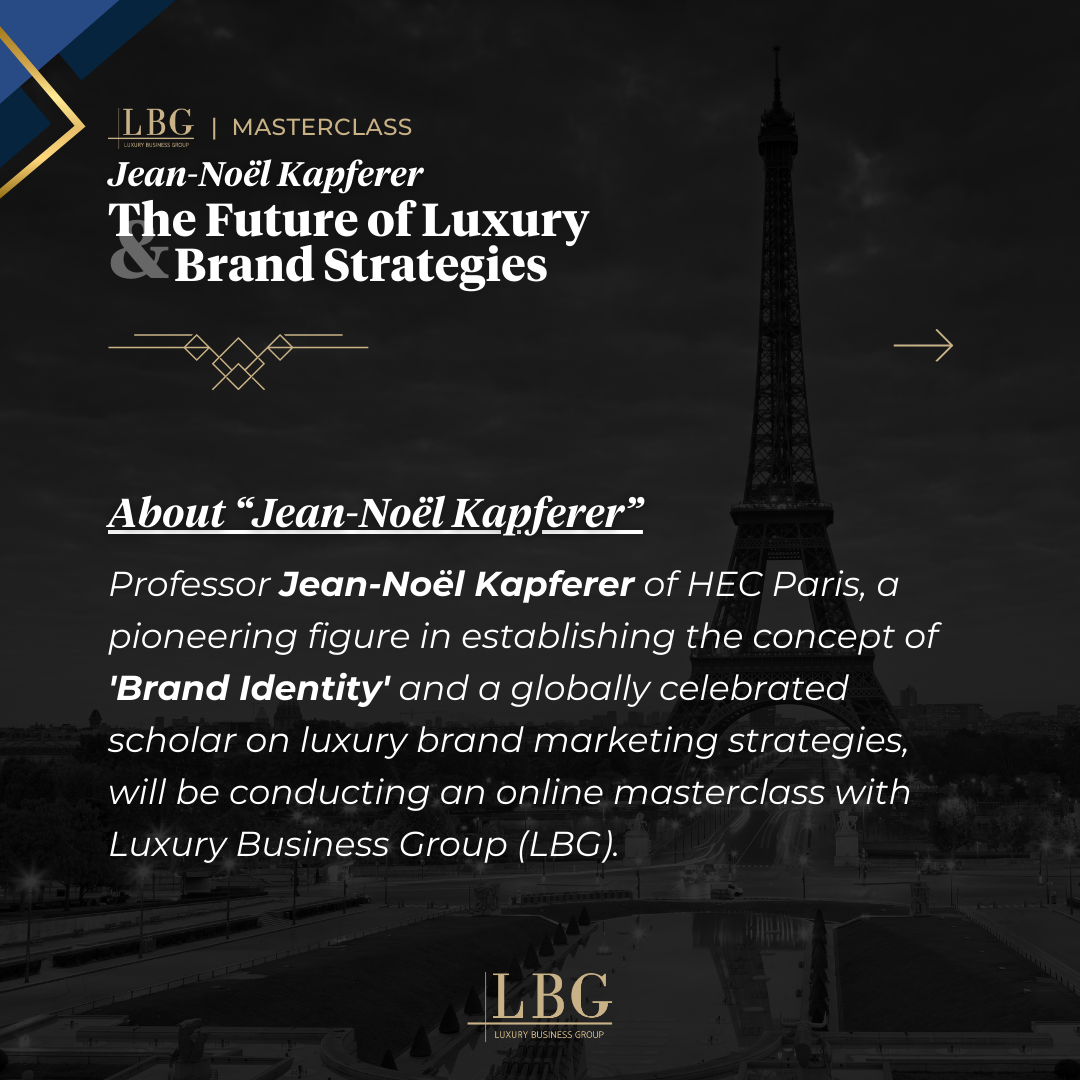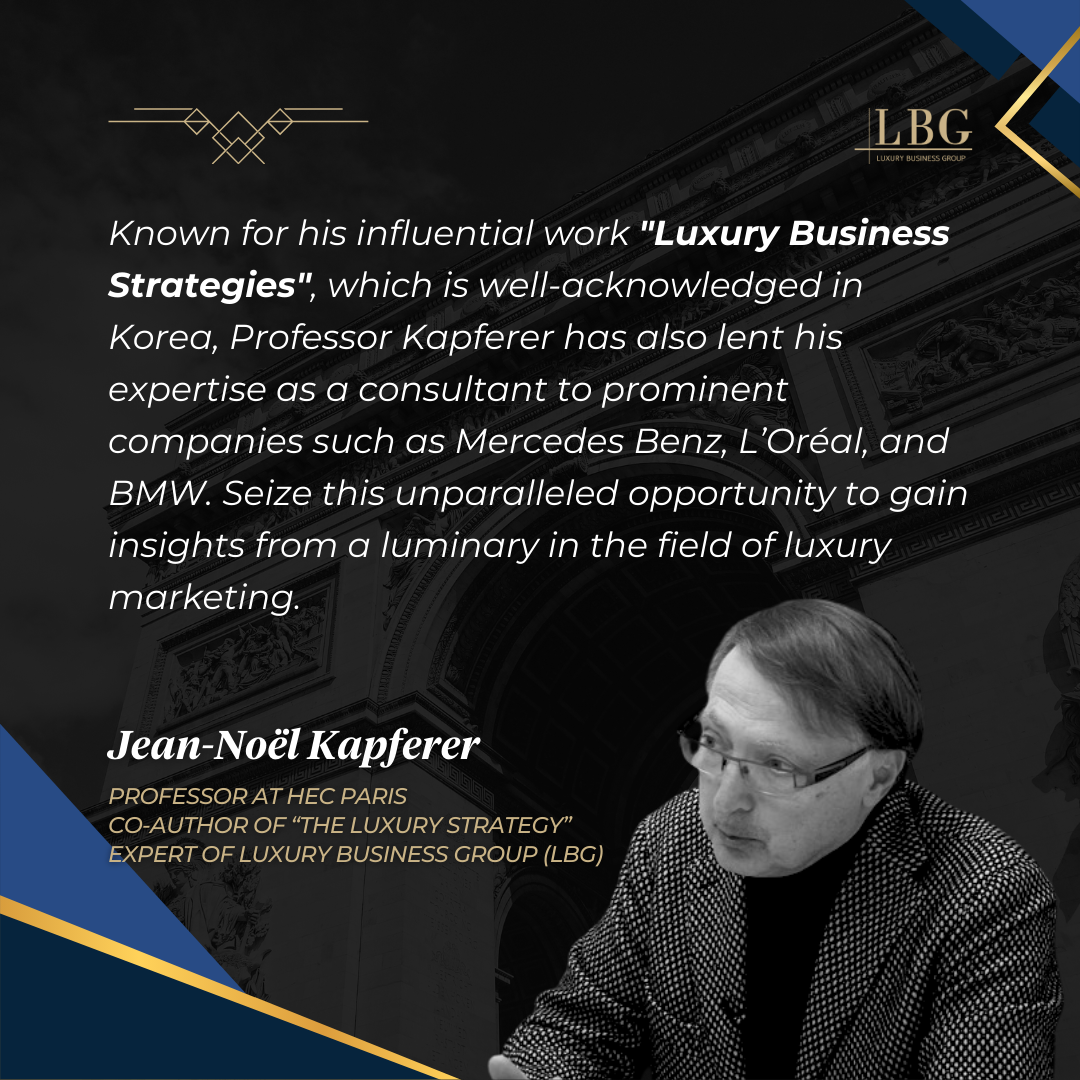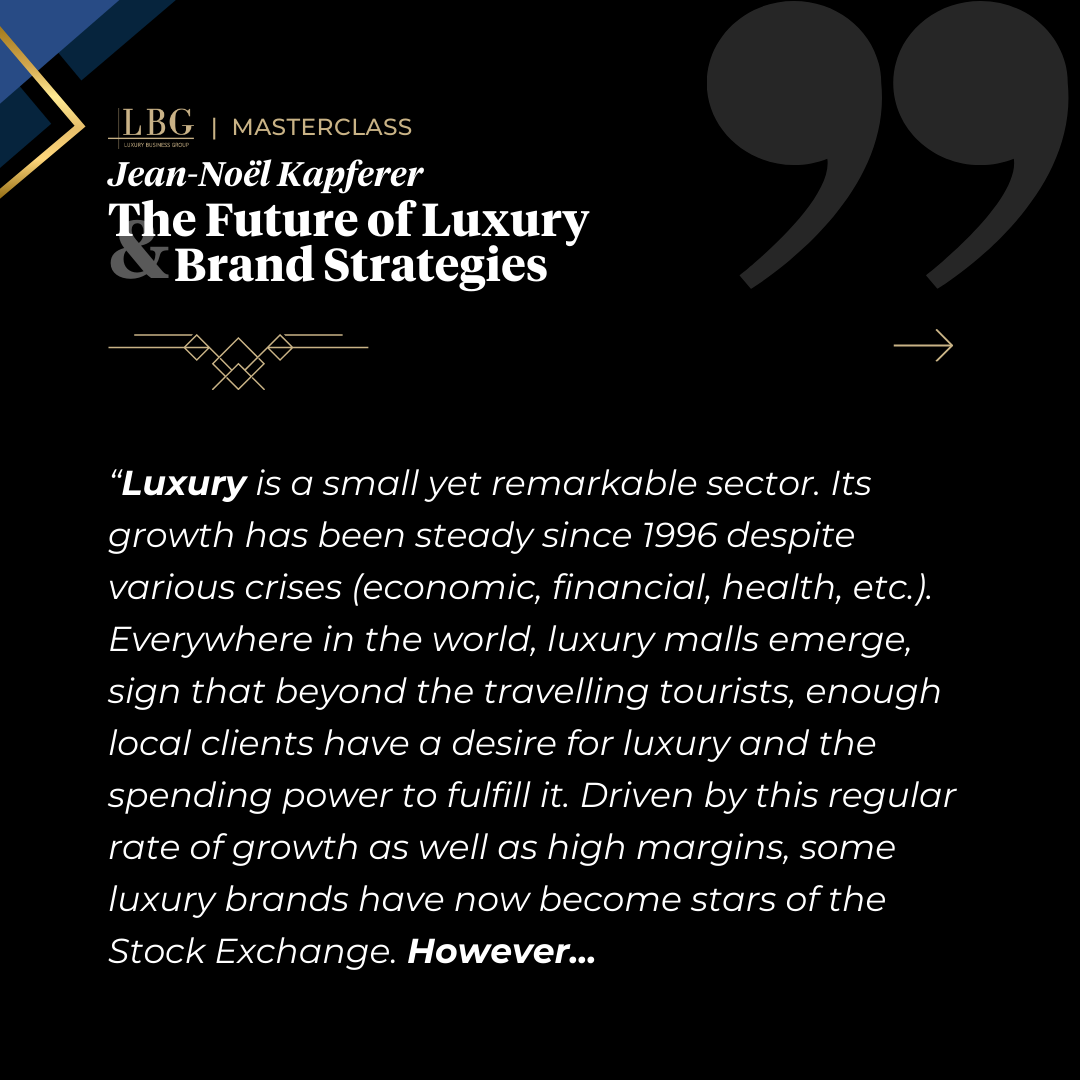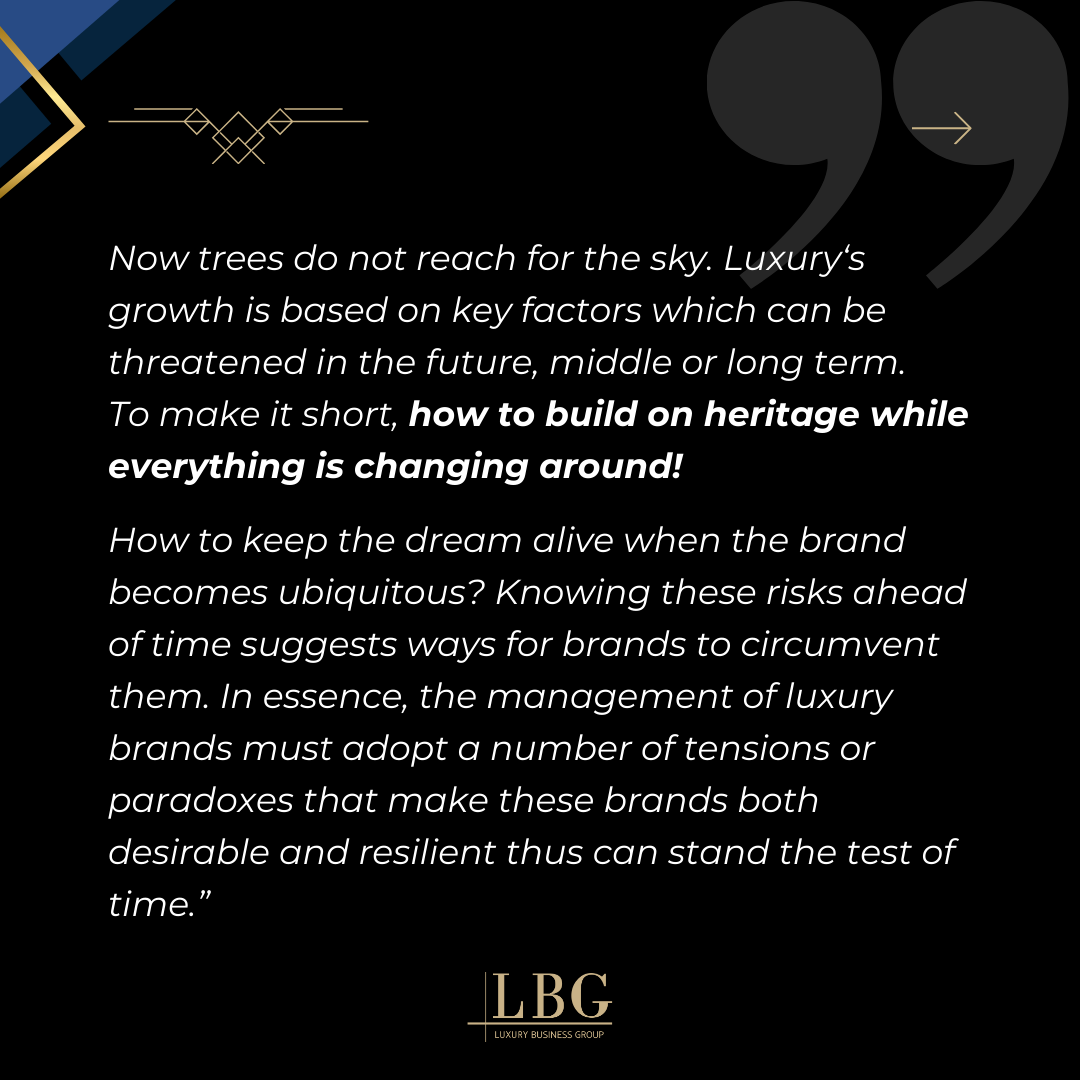 About "Jean-Noël Kapferer"
Professor
Jean-Noël Kapferer
of HEC Paris, a pioneering figure in establishing the concept of 'Brand Identity' and a globally celebrated scholar on luxury brand marketing strategies, will be conducting an online masterclass with Luxury Business Group (LBG)
Known for his influential work
"Luxury Business Strategies,"
which is well-acknowledged in Korea, Professor Kapferer has also lent his expertise as a consultant to prominent companies such as Mercedes Benz, L'Oréal, and BMW. Seize this unparalleled opportunity to gain insights from a luminary in the field of luxury marketing.
▪ Price: Free
▪ Date: October 26, 2023 (Thursday)
▪ Time:
- 10:00
 Berlin 
(CET/CEST)
▪ Platform: Online Live Streaming
  (Registration is required)
▪ Inquiries: support@luxurybusiness-group.com / 02-2185-8771
  (The link will be provided via email on Oct 25)
▪
Contents of the Lecture:
Luxury is a small yet remarkable sector. Its growth has been steady since 1996 despite various crises (economic, financial, health, etc.). Everywhere in the world, luxury malls emerge, sign that beyond the travelling tourists, enough local clients have a desire for luxury and the spending power to fulfill it. Driven by this regular rate of growth as well as high margins, some luxury brands have now become stars of the Stock Exchange. 
Now trees do not reach for the sky. Luxury's growth is based on key factors which can be threatened in the future, middle or long term. To make it short, how to build on heritage while everything is changing around!
How to keep the dream alive when the brand becomes ubiquitous? Knowing these risks ahead of time suggests ways for brands to circumvent them. In essence, the management of luxury brands must adopt a number of tensions or paradoxes that make these brands both desirable and resilient thus can stand the test of time.